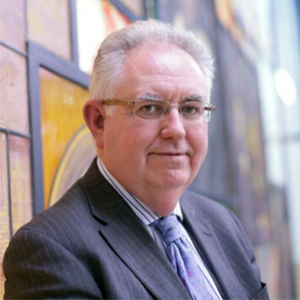 Keynote Lecture with Professor Sir Mark Caulfield – Transformation of Genomic Healthcare
Speaker
Professor Mark Caulfield

Co-Director of the The William Harvey Research Institute, Professor of Clinical Pharmacology at Barts and The London School of Medicine and Dentistry

Country: United Kingdom

Specialty/Research area: Clinical Pharmacology, Cardiovascular, Hypertension, Genomics

Online profile: https://orcid.org/0000-0001-9295-3594

Mark Caulfield graduated in Medicine in 1984 from the London Hospital Medical College and trained in Clinical Pharmacology at St Bartholomew's Hospital where he developed a research programme in molecular genetics of hypertension. He served on the NICE Guideline Group for hypertension and was President of the British Hypertension Society (2009-2011).

He was appointed Director of the William Harvey Research Institute in 2002 and was elected a Fellow of the Academy of Medical Sciences in 2008. Since 2008 he directs the National Institute for Health Research Cardiovascular Biomedical Research Unit and Centre at Barts. Between 2010 and 2015 he co-led the merger of three hospitals in North London to create the new £400 million Barts Heart Centre which provides 80,000 cardiovascular patient episodes.

He has won the Lily Prize of the British Pharmacology Society, the Bjorn Folkow Award of the European Society of Hypertension 2016 and the Franz Volhard Award of the International Society of Hypertension in 2018.

In 2013 he became an NIHR Senior Investigator and was appointed as the Chief Scientist for Genomics England (100,000 Genomes Project). Sir Mark was awarded a Knighthood in the June 2019 Queen's Birthday Honours List for services to the 100,000 Genomes Project.