Satellite Meetings
The WCP 2023 organising committee is accepting satellite meeting proposals for the 19th World Congress of Basic and Clinical Pharmacology (WCP 2023) taking place from 2 – 7 July 2023.
We are accepting pre-Congress and post-Congress satellite meeting proposals. Pre-Congress satellite meetings will be held from Saturday 1 July to Sunday 2 July and post-Congress satellite meetings from 2pm on Friday 7 July.
A satellite meeting is a workshop or small, topically focused regional meeting held independently of WCP 2023. It is defined based on its location, timing, and overlap with the intended audience for WCP 2023. Satellite meetings should enhance WCP 2023 and introduce or continue the scientific content covered in WCP2023.
The deadline for submissions is Friday 6 January 2023.
Please read through the following guidelines before beginning the application process. If you have any queries, contact us at abstracts.wcp2023@bps.ac.uk
---
Format for satellite meetings
Ideally, satellite meetings will take place in the WCP 2023 host city of Glasgow or alternatively Edinburgh, Scotland's capital city, to keep a close relationship with the Congress. For guidance on choosing a venue, please refer to the organising committee's preferred venue list in the first instance, however other venues within Glasgow or Edinburgh will also be considered.
The topic of your meeting should have a demonstrable link to the scientific content covered in WCP 2023. For guidance, please visit our WCP 2023 topic area list.
The satellite meeting organisers are solely responsible for the planning and funding of the satellite meeting. Should you wish to engage with the WCP 2023 approved Professional Conference Organiser (PCO) please contact us at abstracts.wcp2023@bps.ac.uk. Please note that any engagement with the PCO will be at the satellite meeting organiser's expense.
The WCP 2023 organising committee will help with the promotion of your meeting through targeted communications and social media. It is expected that any WCP 2023 attendees who wish to join the satellite meeting will receive an agreed discounted registration fee.
---
Selecting speakers/participants
The WCP 2023 organising committee is mindful of its responsibilities to promote equality of opportunity, and asks submitters to make sure that satellite meetings are appealing and accessible to a diverse audience. As part of the application process, we will ask you to outline how you have considered Equality, Diversity and Inclusion (EDI) in creating your proposal. Please read the Society's EDI statement for more information.
WCP 2023 organising committee aspires to achieve a 60:40 gender balance in all submissions including both the chairs and speakers (no more than 60% of either gender) which we ask applicants to consider in preparing their programme. Where this cannot be achieved, please justify clearly why this is the case and what efforts were made to achieve gender balance.
We also encourage that at least one speaker in your programme is an early career researcher (ECR). ECRs are defined as: postgraduate students, post-doctoral researchers within five years of the award of a PhD, clinical pharmacology scientists, core or specialist medical trainees, pharmacists within 5 year of qualification and active research fellows.
---
Application process
To submit a satellite meeting proposal, please visit the online Submission Portal and follow the instructions to complete the submission.
When you submit, you will be asked for the following:
Your details as the submitter
Session details including title and a short description for marketing the session
Relevant topic area and details of how this meeting is relevant to the WCP2023 audience
Details of why this session is relevant and any publication opportunities where these have been agreed
Programme including location, dates, timings, and speaker information
Statement of how you have considered Equality, Diversity and Inclusion in your application
How the meeting will be funded
Proposed registration fees including discount for WCP 2023 attendees
We need all of these details to consider your proposal, so please make sure you have this information before you begin the submission process.
---
What happens after you submit?
After submission, your application will be assessed by the WCP 2023 Executive Group who will review all the applications considering quality, significance, originality and relevance. Following the review process, the WCP 2023 Executive Group will discuss the outcomes of the review and inform you of a decision.
If you have any questions regarding submissions please contact us at abstracts.wcp2023@bps.ac.uk
Organised satellite meetings:
---
Natural Products Summer School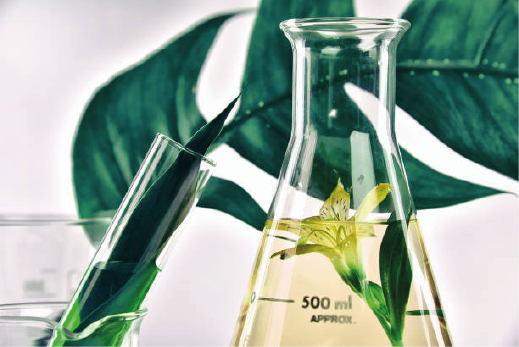 27 – 30 June 2023, Glasgow
Organisers: Scottish Universities Life Sciences Alliance (SULSA) and ScotCHEM
Want to learn about emerging techniques in natural products?
Held in the heart of Glasgow city from 27-30 June 2023, you will learn about the latest advancements in culturing, synthetic biology, and lead optimisation. The school includes workshops on design of experiments, molecular networking and genome mining, plus a tour of facilities.