Each year, World Hypertension Day aims to raise public awareness of hypertension (also known as high blood pressure) and promote accurate blood pressure measurement methods. According to the World Hypertensions League, who pioneered the day, raised blood pressure is the biggest single contributing risk factor to global health.
For World Hypertension Day 2022, we would like to highlight two members of the WCP International Scientific Committee, who are both leaders in the field of hypertension research.
Professor David Webb CBE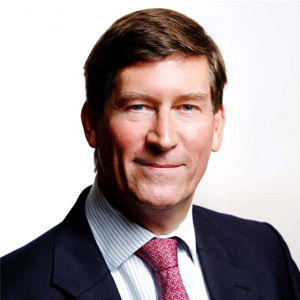 In addition to his role as WCP President, Professor David Webb is the Christison Chair of Therapeutics and Clinical Pharmacology at the University of Edinburgh. Through a Wellcome Trust Cardiovascular Award, he created the University/British Heart Foundation Centre for Cardiovascular Science, and contributed to establishing the Queen's Medical Research Institute, where he is a Principle Investigator and heads the Hypertension/Renal Section.
He leads Edinburgh's ESH-accredited Hypertension Excellence Centre, and his research focuses on understanding arterial structure and function and improving management of hypertension and renal disease, with translational work on inhibitors of ACE, ET-1, PDE5 and renin. He has received the British Pharmacological Society SKB Silver and Lilly Gold Medals for research in and contributions to clinical pharmacology respectively.
Professor Webb is a Fellow of the Royal Society of Edinburgh and Academy of Medical Sciences (AMS), and Honorary Fellow of the British Pharmacoligical Society and Faculty of Pharmaceutical Medicine. He was appointed Commander of the Order of the British Empire (CBE) in the 2020 Queen's Birthday Honours List.
Professor Sir Mark Caulfield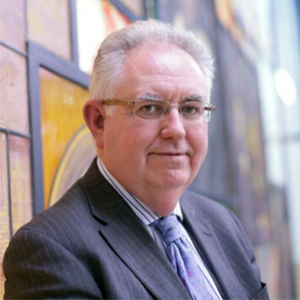 Professor Sir Mark Caulfield is Professor of Clinical Pharmacology and Co-Director of The William Harvey Research Institute at Queen Mary University of London. He is also Chief Scientist for Genomics England, and President-elect of the British Pharmacological Society.
Since 2008 he has directed the National Institute for Health and Care Research Barts Biomedical Research Centre. Between 2010 and 2015 he co-led the merger of three hospitals in North London to create the new £400 million Barts Heart Centre, which is one of the largest cardiovascular centres in Europe with ~80,000 patient episodes per annum.
He has won the Lily Prize of the British Pharmacology Society, the Bjorn Folkow Award of the European Society of Hypertension 2016 and the Franz Volhard Award of the International Society of Hypertension in 2018.
In 2013 he became an NIHR Senior Investigator and was appointed as the Chief Scientist for Genomics England (100,000 Genomes Project). Sir Mark was awarded a Knighthood in the June 2019 Queen's Birthday Honours List for services to the 100,000 Genomes Project.
Find out more about Professor Caulfield.
Join Professor Caulfield's keynote lecture at WCP2023, Transformation of Genomic Healthcare.
You may also be interested in:
Register your interest for future meetings: