Financial support

Due to the rising cost of living worldwide, the WCP2023 Organising Committee have decided to fix the price of tickets at the early bird rates until 2 July 2023. We believe it's vital that as many people as possible can attend WCP2023 to access and share valuable pharmacological research for the benefit of human and animal health. View prices and register.

We recognise the challenges many people face when raising funds to attend international conferences. Here you will find information about bursaries, grants and other forms of financial support from the WCP2023 Committee and other organisations.
Support from your university, employer or local pharmacology society
We strongly encourage you to contact your university, employer and/or your local pharmacology society to ask if they offer a grant, bursary, award or other financial support to help you attend conferences. Many offer travel grants that can help cover the cost of your travel.
Examples include:*
*Please read the individual terms and conditions of each grant/award/bursary – many require you to have already been a member for a certain time period.
Support from WCP2023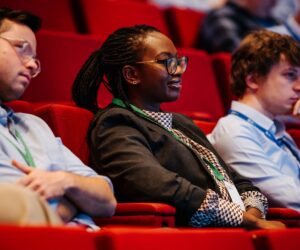 Due to the rising cost of living worldwide, we have decide to fix ticket prices for WCP2023 at the lower early bird rates until 2 July 2023. Lower rates are also available to members of IUPHAR member societies.
We may also be able to offer additional registration discounts if your primary residence is a low-income or lower-middle-income country, as defined by the World Bank (scroll down to 'Low-Income Economies' for the full list). For more information, please contact us at registration.wcp2023@bps.ac.uk
You may also be interested in:
Register your interest for future meetings: