Every year on 25 January, Scots around the world gather together for Burns Night – a celebration of the world-famous poet, Robert Burns.
Born in 1759 in Alloway, Scotland, Robert 'Rabbie' Burns is regarded as a pioneer of the Romantic movement and is Scotland's national poet. His most well-known poems include 'Auld Lang Syne' which is often sung on the last day of the year (known as Hogmanay), and 'Scots Wha Hae' which became an unofficial national anthem of the country.
Burns' work inspired literary greats from around the world including England's William Wordsworth, Canada's Alexander McLachlan, and American novelist John Steinbeck, who used a line from Burns' poem 'To a Mouse' as the title of his 1937 novel, 'Of Mice and Men'.
The first Burns supper was held in 1801 by Burns' friends on the fifth anniversary of his death. Over 200 years later, Burns Night is a national celebration held every year on his birthday, 25 January. A traditional Burns Night includes eating haggis (a traditional Scottish dish) which is often introduced by the reading of Burns' poem 'Address to a Haggis'. Other activities include drinking Scotch whisky and dancing to traditional Scottish music (known as a cèilidh).
Find out more about Robert Burns and experience Scottish culture during your visit: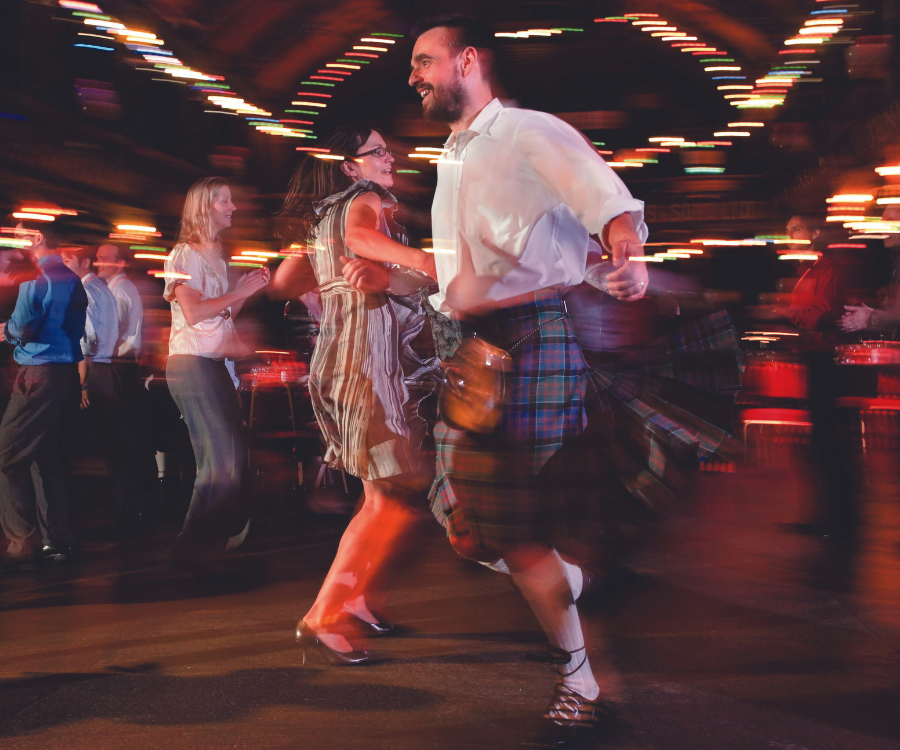 Put on your dancing shoes for our cèilidh evening!
We'll be hosting this traditional Scottish event, including a live band and traditional dancing at Platform – a vibrant venue below Glasgow's Central Station. Don't worry if you've never done it before! A ceilidh is all about fun as a group, and there will be an instructor giving instructions from the stage. And if you really don't want to dance, it's always great to have a drink and watch from the sidelines. Find out more and book your tickets.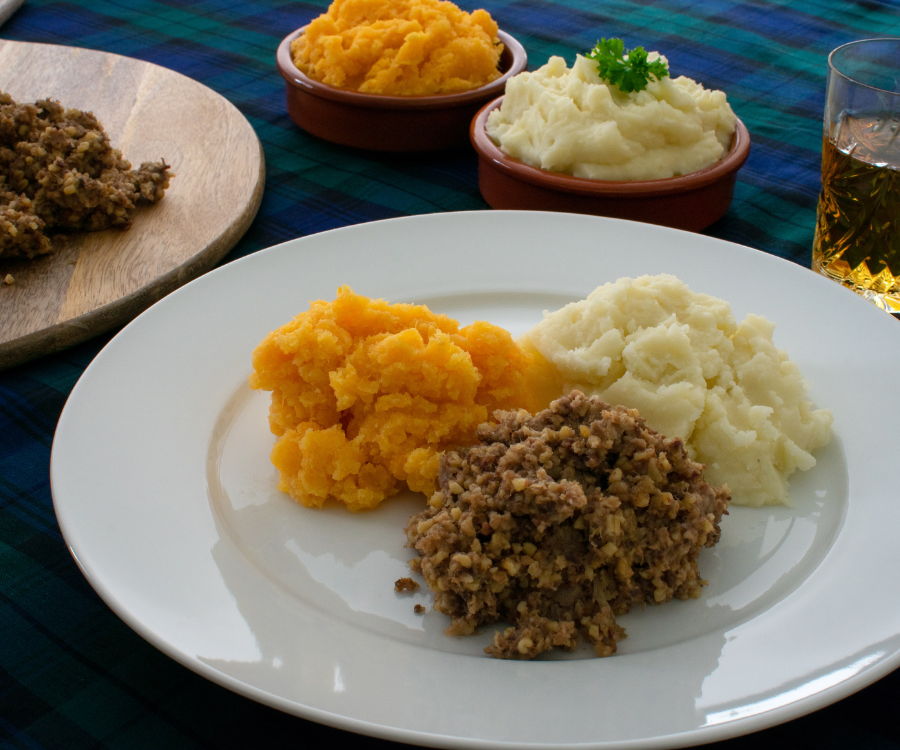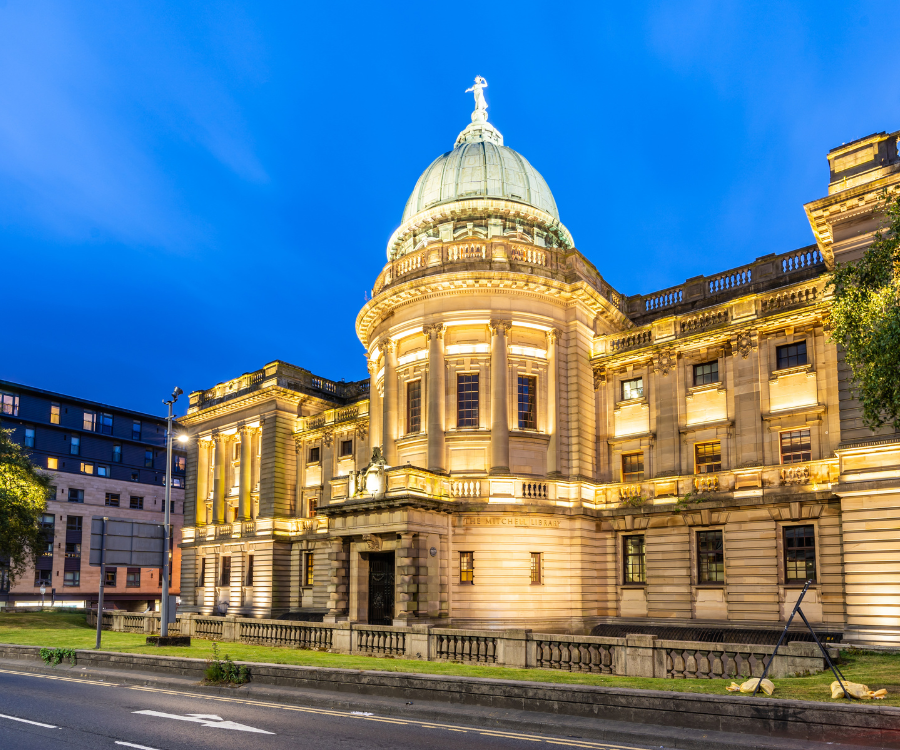 Browse the Burns collection
Glasgow's Mitchell Library has the world's largest Burns collection, including translations of the poet's work into more than 30 languages. The library's Scottish Poetry Collection also includes anthologies, biographies and critical and historical studies of other greats such as John Bunyan, Alexander Ross and James Hogg.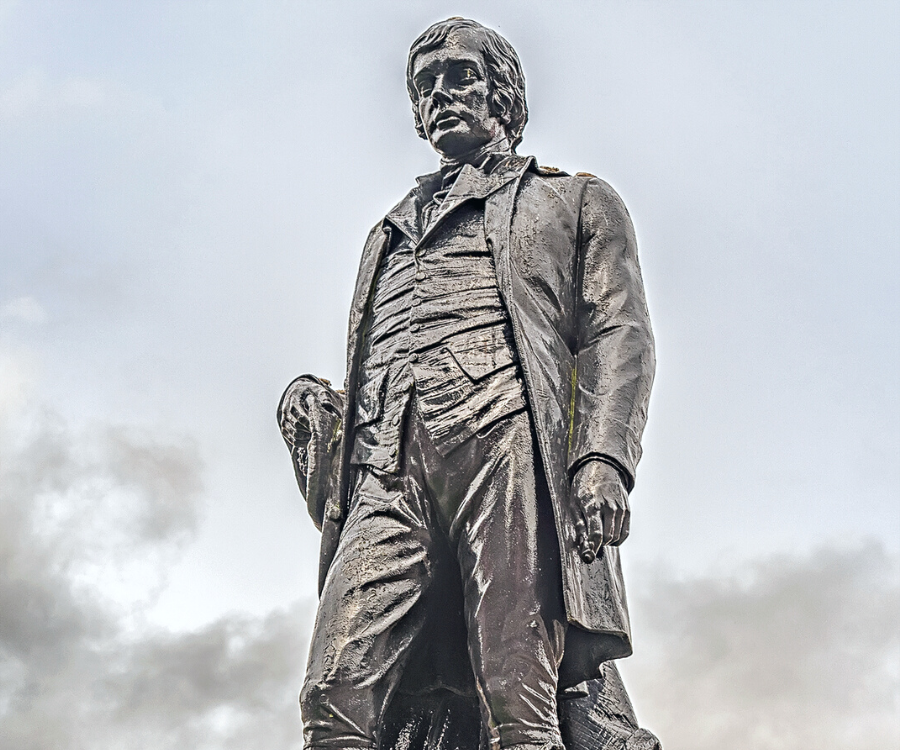 Visit the Burns statute
A statue of Robert Burns stands in George Square, just across the road from Glasgow Queen Street train station and a short walk from Buchanan Street. It was erected on 25 January 1877, 118 years after his birth. The statue's plinth includes four bronze reliefs depicting scenes from Burns' poems. Statues of other famous Scots can also be found in the square.
Explore more of Robert Burns in Edinburgh
In 1786, Burns borrowed a pony and set out for Edinburgh. From Glasgow in 2023, it's just under an hour away by train (or just over an hour by car) to Scotland's capital. Here you can find many locations dedicated to the Scottish Poet:
Find out more about our Ceilidh Evening and other events in our Social Programme.
Discover more sites and attractions in Glagow and Scotland.
---
You may also be interested in:
Register now – ticket prices fixed at early bird rates. Save 15% with group booking discount.